Maaya Sakamoto
's website has been updated with Kobato news. Maaya Sakamoto's opening theme single for Kobato will be released
November 11th
.
Also, in 2010 Maaya Sakamoto will be celebrating her 15th Anniversary since her debut!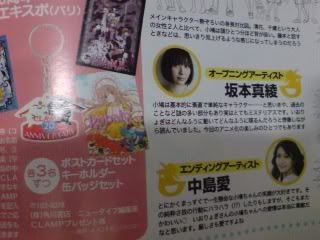 Here's a quick pic of the Maaya Sakamoto and Megumi Nakajima news in Newtype 9.
---------------------------------
And for the Gundam x CLAMP fans...
To commemorate Gundam's 30th Anniversary, there will be a
Gundam 30th Anniversary Illustration
artbook released
December 10th
(preorder deadline: Sept 30). The book will compile all the special Gundam illustrations that guest artists contributed to Newtype. The 2-volume collection will be a total of 512 pages for 9,450 yen. Of course, CLAMP is one of the artists included.
More info at
Newtype
.