Baby, The Stars Shine Bright has revealed their Cardcaptor Sakura 20th Anniversary-inspired dress for your cosplaying needs.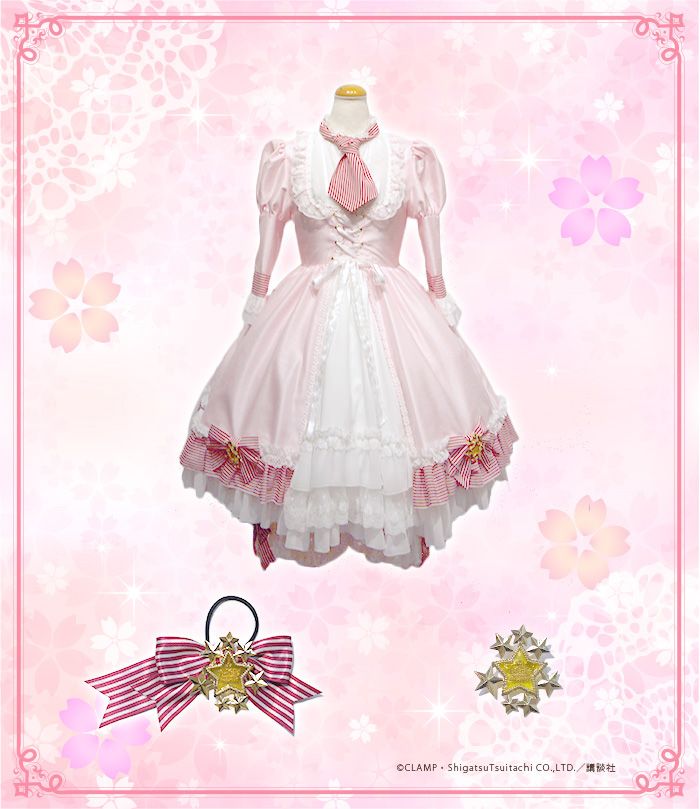 Click here for preorders and pricing
.
The complete outfit will be 63,720 yen.
It will be available April 2017, but you must preorder it beforehand.
CLAMP's original illustration below.
----
Also, Volume 1 of the Cardcaptor Sakura: Clear Card will be out this December 2nd.