Another piece of merchandise for the CCS fans is coming out in the form of a Memorial box.
It will contain:


Nakayoshi Cardcaptor Sakura Calendar (with 5 previously unpublished illustrations)


Sakura and Touya Childhood Memories comic side-story (16P)


1/1 scale Kero plush


And featuring a new illustration by CLAMP on the box (in the above ad)


On sale
October 3rd
for 3600 yen!
[CCS website info]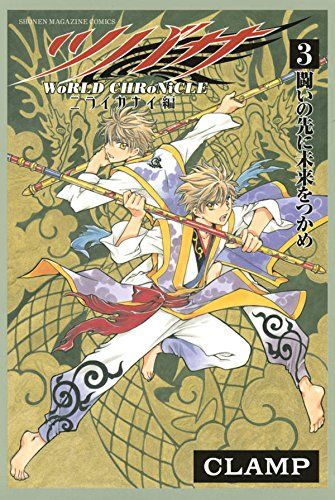 Tsubasa World Chronicle Volume 3 will be out August 17th. Above is the cover.
Tsubasa will also be returning to Shonen Magazine in the August 10th issue to celebrate the release with a special chapter.
Update: The limited edition TWC Vol 3 cover can be seen below. The limited edition contains an audio drama in a Playbutton.