2014 was the year of the CCS market being revived. It was time for hardcore CCS fans to empty their pockets for a 1:1 scale clow wand, shoes, dolls, figurines, figurines, figurines, t-shirts, sweatshirts, cell phone cases, keychains, household goods, makeup, etc.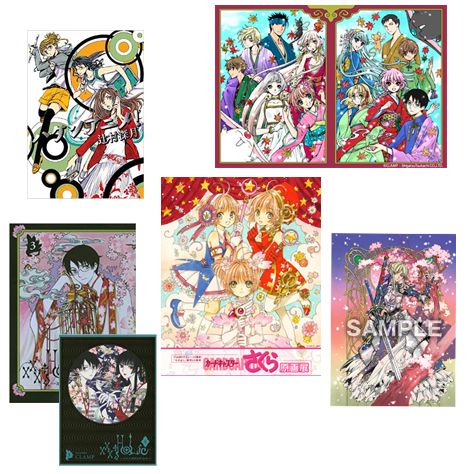 Manga stats:
xxxHOLiC Rei reaches chapter 38 and volume 3 and is on hiatus
Tsubasa World Chronicle debuts, reaches chapter 5
Anime stats:
no new anime was released this year.
Other:
Nakayoshi kicked off its 60th Anniversary with special Cardcaptor Sakura and Magic Knight Rayearth merchandise...
well, 95% CCS, 5% MKR...or something like that.
CCS also kicked off a special art exhibit which yielded even more merchandise.
Upcoming:
All those CCS preorders being fulfilled as the merchandise is released.
Reprint of the CCS manga
More Tsubasa World Chronicle.
More Code Geass: Akito the Exile
Blood-C stage play
Will we see the continuation and/or completion of any other of CLAMP's unfinished manga titles?
Thank you to all the readers who continue to follow this blog.
Happy New Year!