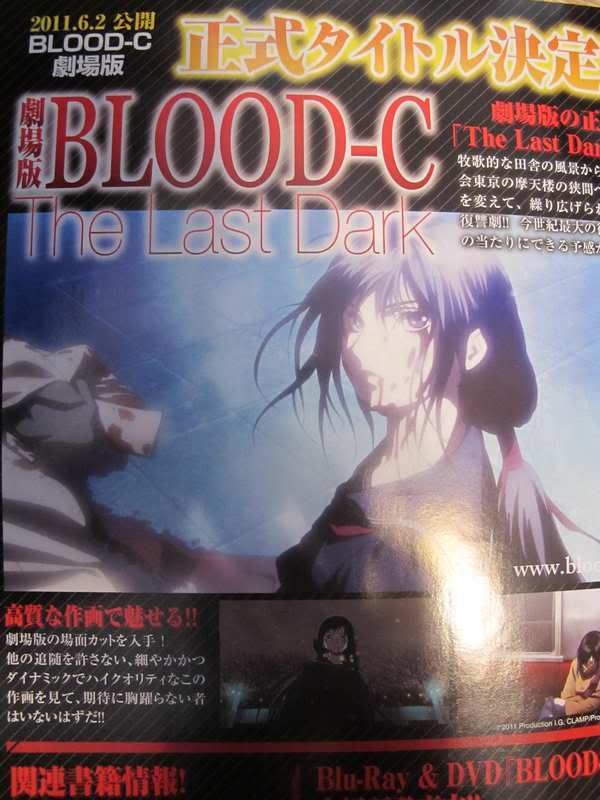 The 2012 BLOOD-C movie will be titled, "The Last Dark", according to this month's Shonen Ace Magazine. The movie will be in theaters June 2, 2012. [credits:
MangaNews
]
CLAMP will be releasing a 2012 Tsubasa desktop calendar at their new
SHOP-CLAMP.COM
. It will be on sale starting November 30th for 1575 yen + 500 yen shipping (
no word on overseas shipping
). The illustrations will be those which were used on the hardcover tankoubans:
Yuuko, Fay, Sakura, Watanuki, Syaoran, Kurogane, Eagle, Fuuma, Kamui, Subaru, Seishirou, Sakura & Syaoran.