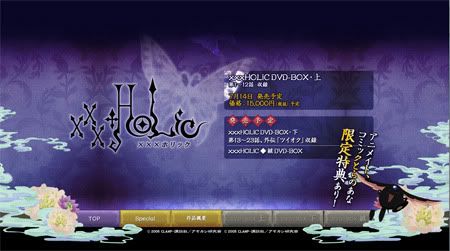 The xxxHolic DVD re-release website,
xxxHolic-net.com
, has updated with a story page and a special page with a handful of small anime promo illustrations.
Volumes 1-12 of season one will be released July 14.
Volumes 13-23 and xxxHolic◆Kei do not have release dates yet.
For English-speaking fans, FUNimation
re-released
the first season in a new box set this past May, but has yet to announce a license for xxxHolic◆Kei.