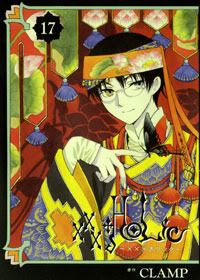 CLAMP-NET
updated with the cover to xxxHolic Volume 17. It will be released April 23rd.
And there will be special chapters coming up, too.
May 19: xxxHolic one-shot in Shonen Magazine
May 20: Shiritsu Horitsuba Gakuen in
Zoukan Magazine SP
(the 4th Horitsuba comic)
June 9: xxxHolic resumes in Bessatsu Shonen Magazine with a color cover and chapter pages
For all three magazines, CLAMP will draw 3 different
KUO cards
.